On-Call support
Call +91- 7703808031 ,8810675030
(Timing : Mon to Sat - 10 AM to 7 PM) IST
Overview

Wings2Aspirations is a Noida based Govt. recognised IT start-up, developing indigenous Applications to empower companies in their process automation with focus on empowering Businesses of all size with latest technology. Being affordable is our motto and to achieve that we are continuously working on bringing the best of technology at most affordable prices vis-à-vis the most popular products available in the market.
Mission & Vision
Mission
Our mission is to make e-bidding hassle-free for buyers and sellers by streamlining the process of sourcing & procurement, price reduction by maximizing healthy competition, and putting buyer in leading position by providing plethora of choices. The benefits of e-Sourcing include streamlining the sourcing process, reducing prices by maximizing healthy vendor competition, and creating an archive for sourcing information.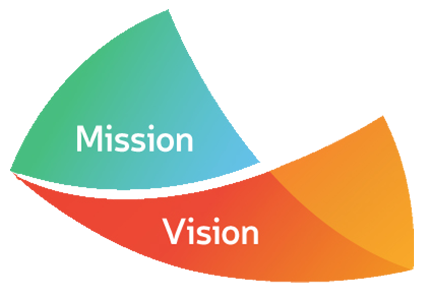 Vision
We see a future in which Tap2Trade plays a greater role to help bring together companies (buyers) and the vendors on a common platform in an atmosphere of trust and confidence, in a situation that is win-win for everyone.
Akshayy Jaithalia
Founder
The man behind the idea & catalyst in bringing together the right team; Akshayy is enriched with expertise in sales, marketing and branding. He is committed to make Tap2trade a market leader in the sourcing and procurement segment across all industries exploring all channels. With 18 years of experience under his belt as well as entrepreneurial expertise, Akshayy is asset for Tap2trade. He builds teams, inspires them, manages people and elicits the best performance. A man of remarkable leadership qualities, Akshayy spearheads Tap2trade's quest for success in the most challengingly competitive environment.
Satya Narayan Singh
Co-Founder
Satya Narayan is an avid IT expert who stepped into Information Technology about 20 years ago when IT was in its infancy. Satya Narayan is a passionate explorer of frontiers in IT who has used his knowledge, training experience in various sectors such as finance, manufacturing, biotech, logistics, printing and education. He leads us ahead as the IT head and source of inspiration to the team to make Tap2Trade one of the most sophisticated yet easiest to use online platforms for sourcing & procurement.
Mohit Bajaj has in-depth knowledge on the sourcing and procurement processes in various industries. He is an expert in spend analysis, spend management, customer handling, real time onsite experience & has worked with several industries like FMGC sector, manufacturing, F&B and real estate where his involvement has effected business transformations. Mohit spearheads Tap2trade's business functionalities and brings in innovative modelling for e-procurements, product functionality and trade promotion. Mohit propels Tap2Trade and truly is foundational to its success.
Careers
Tap2trade is growing at a tremendous pace. We need people to support us in our expansion drive and grow with us. We offer a congenial work environment, opportunities to showcase your talent and get immense job satisfaction. We are looking for dynamic self starters who wish to grow and to help us grow. Rewards are ample and so are career advancement opportunities. Become part of our family. Drop us your resume with a note on how you can contribute to our organization. We will get back to you! Contact Us at Career@tap2trade.com